KRRC is a private non-profit guided by 14 board members with diverse experience and shared interest in seeing the economy and environment of the Klamath Basin thrive. KRRC values transparency and cooperation with all stakeholders and is committed to working with residents and governments to minimize any nuisance or negative impacts while enhancing the project's local benefits.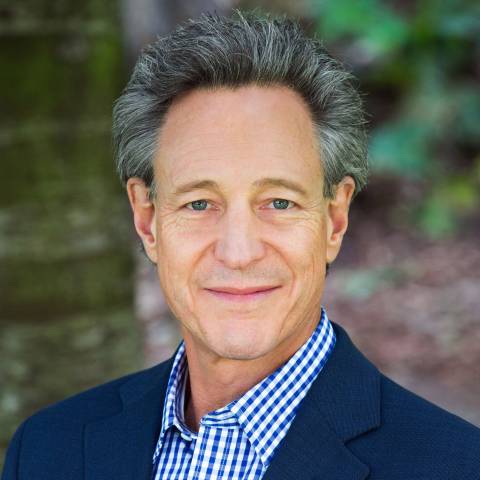 Mark Bransom Chief Executive Officer
Mark Bransom, Chief Executive Officer of the KRRC, brings over 25 years of planning, engineering, and construction experience in water resources and environmental management for state and local governments, federal agencies, Tribal Nations, NGOs, and private sector clients throughout the Western United States. In addition to his technical expertise, Mark is a skilled facilitator with experience building consensus among diverse project stakeholders and developing highly collaborative and transparent processes. Mark comes to KRRC from CH2MHill where he worked as a Senior Vice President in Water Resources & Environmental Management and oversaw a variety of large water infrastructure and environmental restoration projects. He was also previously a member of the faculty at Oregon State University, where he taught, conducted research, and consulted on natural resources management and infrastructure projects. Mark holds a BS in Natural Resources Planning from Humboldt State University and earned his PhD in Civil and Environmental Engineering from Oregon State University.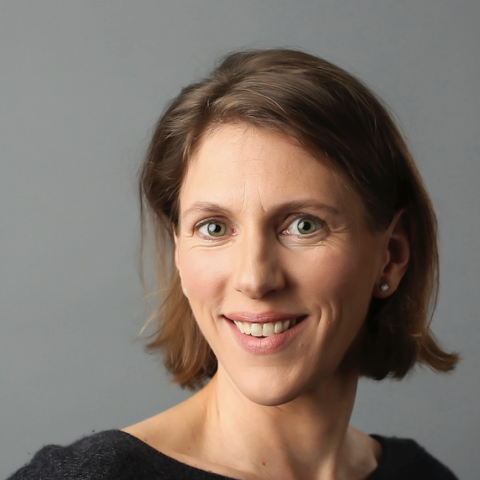 Laura Hazlett Chief Operations Officer and Chief Financial Officer
Laura Hazlett is a talented and strategic executive with an impressive track record on complex projects that involve multiple stakeholder groups. In her current role as the Chief Operating Officer and Chief Financial Officer (COO/CFO) of the Klamath River Renewal Corporation (KRRC), Laura is a critical leader for what will be the largest dam removal project in the United States. This $450 million effort is unique not only in scope but also in the historic nature of the diverse, 23-party Settlement Agreement Laura is helping to implement. Laura has blazed new territory in the field of environmental restoration. Physically restoring the Klamath River and bringing back salmon runs that hover on the edge of extinction is complicated to say the least, and the fiscal, contracting, insurance and risk management issues associated with the effort are unprecedented in scope and complexity. In 2021 Laura was honored by the San Francisco Business Times as one of the "Most Influential Women in Business" in the Bay Area region.
Prior to her role with KRRC, Laura spent 4 years as the Chief Financial and Administrative Officer of the California College of Arts (CCA) where she led strategy for integrated planning and new initiatives across CCA's two campuses. Prior to CCA, she was the Chief Financial Officer for Athletics at UC Berkeley, where she oversaw business operations, financial planning, analysis of major capital projects, business contracts, information technology, and human resources. Laura also served as a consultant to the University of Oregon for two years, during which she was the financial point person for the development of Matthew Knight Arena. In this role, she served as the liaison between the athletics department, university administration, faculty, and the community. In a prior key role as CFO of the Pac-12, Laura was responsible for all finance, accounting, tax, and treasury functions for the $500M organization and its related media, digital, and sales entities. Laura has a PhD in finance from UCLA and undergraduate degrees in Math and Economics from Arizona State University.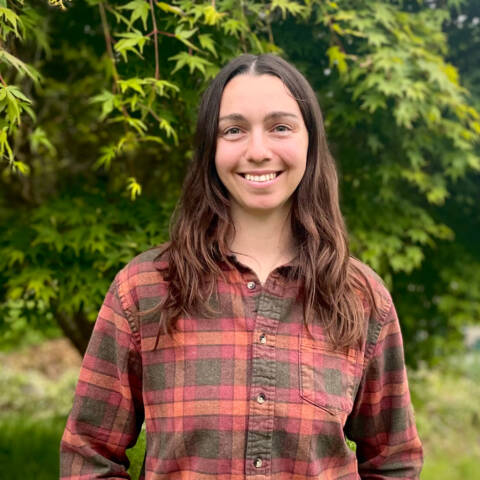 Ren Brownell Public Information Officer
Ren Brownell is a public relations and communications strategist from Siskiyou County. She holds degrees from the University of California, Santa Cruz, and the University of Oregon, and has experience working with agencies, Tribal governments, and communities to create effective communications and consensus to support restoration activities. Raised in the areas of Scott Valley and Seiad Valley, Ren is passionate about the restoration of the Klamath River and uplifting Northern California's rural communities. She is proud to be a part of the KRRC team and is dedicated to providing accurate and timely information to the public about this momentous project.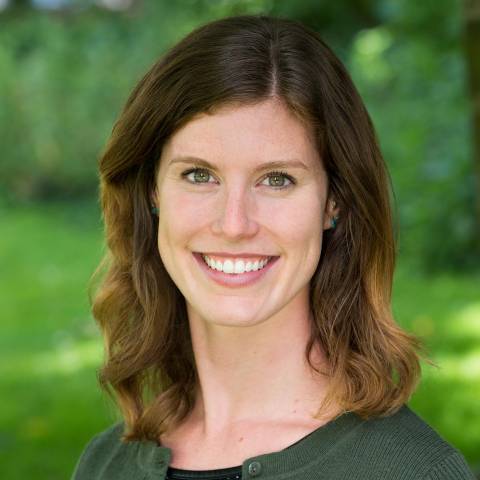 Olivia Mahony Senior Project Manager, Board and Special Projects
Olivia Mahony brings proven project management and programmatic support experience. She has managed complex projects and helped to develop strategic recommendations for implementation, while incorporating her experience with stakeholder engagement. Olivia has staffed the KRRC since its inception, providing Board management and strategic support for the Corporation and facilitating project alignment. Most recently, Olivia worked at California Environmental Associates supporting the Regulatory and Government Affairs and the Recruiting and Organizational Design practice areas where she successfully served clients in a variety of environmental sectors, including conservation, climate, and energy. Previously, she worked in constituent services for Senator Mark Udall's office (D-CO) and for the Colorado Council of Land Trusts. Olivia holds a Bachelor Degree in Psychology (Phi Beta Kappa, honors) and a minor in Social and Economic Justice from the University of North Carolina at Chapel Hill.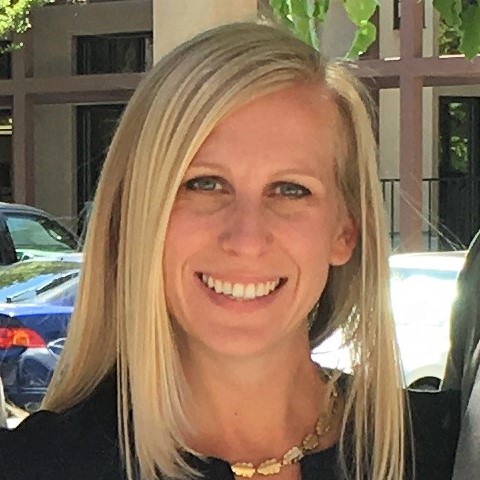 Kristin Silva Controller
Kristin Silva has over 17 years of accounting and financial analysis experience. She has worked in many diverse settings, in companies that are publicly held as well as private startups through their growth phase. Kristin has been responsible for the implementation of strong accounting and financial frameworks in her previous roles. Her communication, organization, and critical thinking skills have allowed her to succeed in working closely with not only management and leadership but also interdepartmentally. Kristin has a love for the environment and working in a team setting. She recently moved back up to the Bay Area after living in San Diego for the last 18 years, where she was working as a staff accountant at Perfect Bar. She now lives in Walnut Creek with her husband and young son. Kristin has her Bachelor of Arts degree in International Relations with a minor in Economics, as well as a Masters in Accountancy.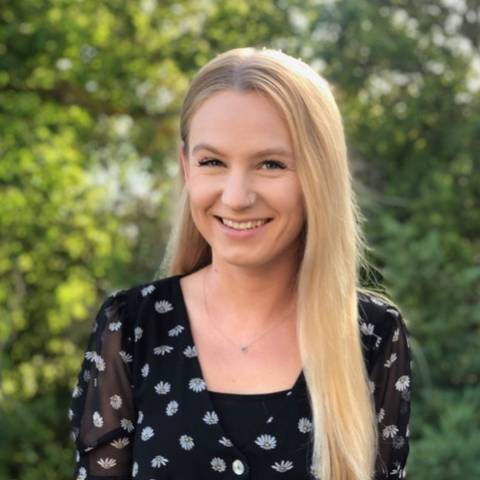 Anna Storey Assistant Project Manager
Anna is a Bay Area native and holds a Bachelor of Arts degree in Environmental Studies from Eckerd College in St. Petersburg, Florida. During her studies, she took an extensive interest in Florida coastal wildlife, working with the Osprey Watch and Tampa Bay Watch environmental monitoring programs. After returning to the Bay Area, Anna worked in upper level management, focusing on community outreach and talent recruitment for the Athleta Brand. Anna joined KRRC in 2019 as an intern, bringing a passion for environmental sustainability and natural resource protection.